Media Kit Last Updated May 27 th 2015 Social Media Numbers can Be furnished upon request
Also Please note that hits & uniques have increased drastically since this page was updated. This page does need an update that I hope to be able to do sooner than later!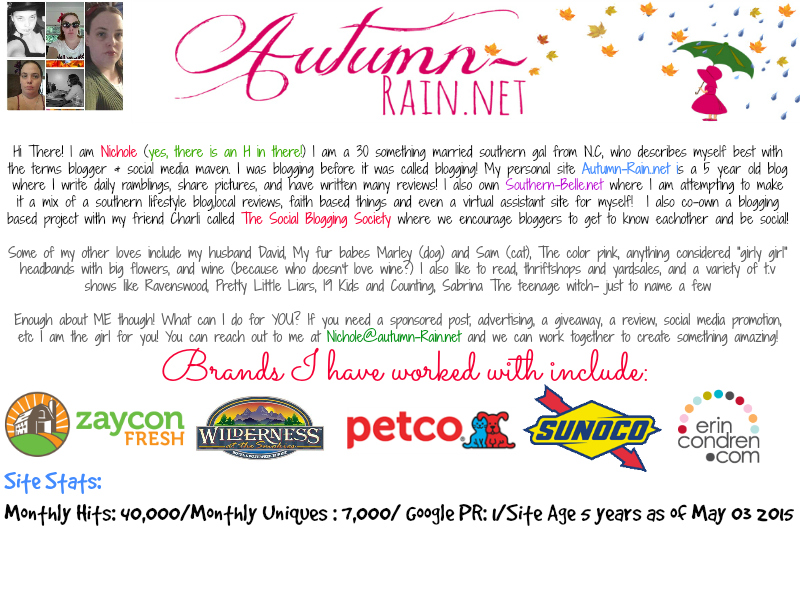 Important Links: Past Reviews
Past Paid Posts
IF you have any questions or need further information email nichole@autumn-rain.net.